Commercial/Business Lines
Because no two businesses are the same, Hoyng Insurance Group will help you create a custom package for your business based on your industry and your company's needs. Our skilled insurance agents will assess your situation and develop a comprehensive insurance solution to fit your exact needs. We can combine your various coverages into one convenient package, so your company has protection when and where you need it most.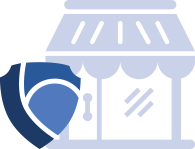 We Cover: Liability, Property, Auto, Workers Compensation
Liability Insurance
As a business owner, you could be held legally responsible if someone gets hurt or their property is damaged while at your business. Commercial liability insurance protects you against claims made by others that include damage to property, bodily injury, or personal injury. We can help you put together a general liability package that works for your unique company.
Property Insurance
Regardless of your business's size or industry, there are always uncertainties. Property insurance protects your company's physical assets against damage from fires, burst pipes, vandalism, theft, weather, and accidental damage. We'll walk you through the different options available to you and explore what risks each plan covers so you can protect what's most valuable to you.
Auto Insurance
Commercial auto insurance, also known as business auto insurance, covers any injuries that you or your employees may cause to other people or their property while driving a company vehicle. A typical plan may include auto liability, collision coverage, medical expenses, and more; plus, you can add-on features like non-owned car liability coverage. Our agents can help you find custom coverage to protect your business, whether you have one company vehicle or multiple.
Workers Compensation
Create a safer workplace for your employees with workers' compensation insurance. While workers compensation is required by law in Iowa for most employers, it's also an important way to protect your employees in the event of injury on the job. This type of coverage pays out if an employee gets injured on the job and it can cover medical bills, care costs, and a portion of lost wages. Talk with one of our insurance agents to determine what type of workers compensation coverage your business needs today!
Request a Commercial Insurance Quote
As a business owner or company manager, you're the expert in your field. That's why you deserve to work with an insurance agent who is an expert in theirs. Whether you're looking for a specific insurance policy or need commercial coverage over a wide range of assets, our knowledgeable agents will work with you and help you determine what policy and plan is best for your company's needs.